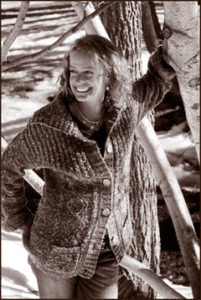 From an early age Molly O'Mara has viewed her life with the eye of an Artist. Her outdoor experiences fuel her artistic vision, from skiing the Sierra Nevada to rafting the Colorado river through the Grand Canyon National Park.
With a mixture of artistic vision, professional training, and years of experience as a faux finish artist, Molly O'Mara infuses her mixed media paintings with beautiful abstract texture and tasteful color. Her work is a testament to her deep love of nature. Molly successfully distills the feelings and colors of the outdoors into bold, abstract paintings which allow the viewer to engage in a cerebral exchange with her art.
Molly is represented by several prestigious galleries in the Western states – including Bolam Fine Art Galleries in Lake Tahoe.