Lynn Hone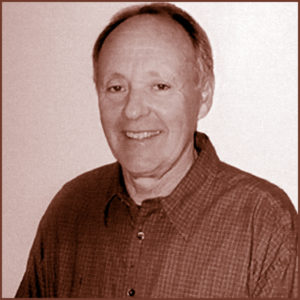 Mr. Hone has an educational background in Art. He received his Associates Degree from Weber State College in Ogden, Utah; and a Bachelor of Science Degree in Art Education from Brigham Young University. He later earned his Master of Fine Arts Degree from Utah State University in sculpture and drawing.
An interest in sculpture and abstract elements of art led to some of his earlier welded metal projects. Painting with watercolors came next in his progression. While still concerned with the abstract elements of art, he has again moved into the field of sculpture with Native Americans of the Southwest making up a major portion of his work.
His works have been displayed in many galleries and are included in various private and public collections.
Lynn's clay figures are created from stoneware clay and are numbered, limited editions. Unlike bronze editions, each of these is handmade. Lynn uses a molded form to get the basic shape of the body. He starts each sculpture by pressing slabs of clay into the ba
sic body-shaped mold, then models the head and hands individually, and then attaches them to the body while the clay is still workable. The small decorative baskets are wheel-thrown.
After the piece is completed it is set aside to dry from one to two weeks prior to the initial or bisque firing. The bisque figures are then decorated with an oxide wash. The dark figures are covered completely with iron oxide wash. The lighter-colored figures are left unfinished with the exception of the decoration of the held basket. The figures are then placed in a gas kiln for a final reduction firing. This kiln firing reaches stoneware temperatures of 2360 degrees. Each sculpture is numbered as it is completed. That number is engraved on the piece just above the number of the edition size. It appears to the left of the artist's name on each sculpture.